Lifestyle blogger Sara Trezzi shares how she grew her blog into a full-time 6-figure business.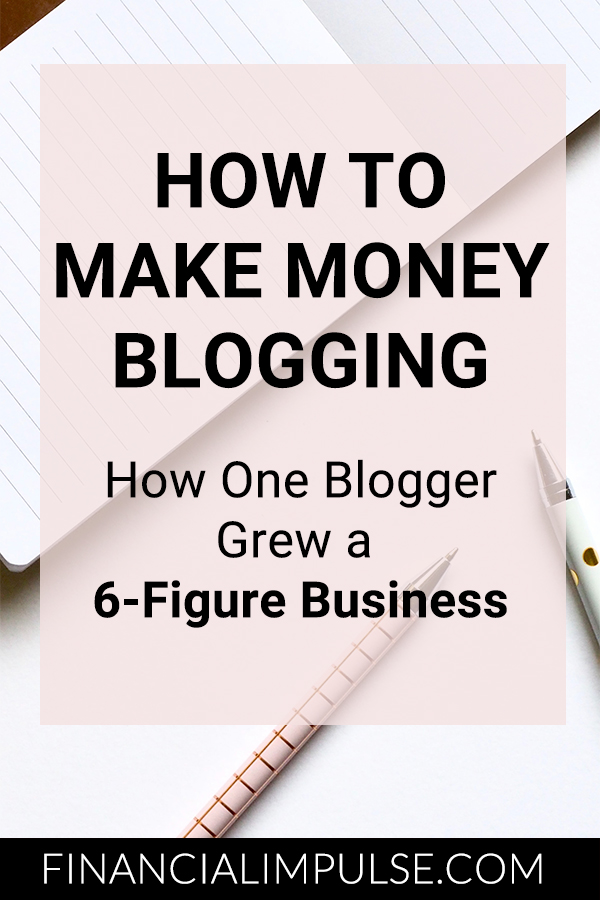 Financial Impulse's "Freelance to Full-Time" interview series explores a variety of freelance work and side hustles pursued for extra income, including the gigs that eventually become full-time.
Chances are you've seen an article or two about people who make a living from blogging. After all, thanks to the internet, making money online from the comfort of your own home is more viable than ever.
But full-time blogging—what exactly does that entail?
For starters, it's not as simple as writing something and then clicking the "Publish" button—Sara Trezzi, creator of the lifestyle blog Gathering Dreams, can attest to that.
Sara grew her blog into a six-figure online business 18 months after launching, an impressively short time frame compared to bloggers who've been writing for years without earning a cent. But this impressive feat involved several elements; it was by no means an easy ride. For instance, when first starting out, Sara dedicated most of her free time to her blog, taking it as seriously as her full-time job.
Bu the work paid off—by investing both time and resources into her blog, Sara was able to monetize her site into a lucrative online business. Find out more in her interview below.
---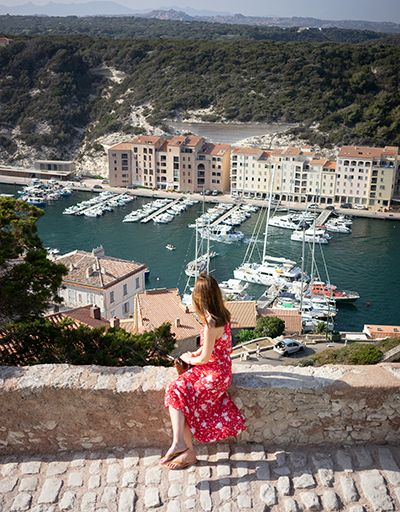 You used to work in the film industry. Could you describe what exactly that entailed?
I was head of production in one of the biggest visual effects (VFX) facilities in London. I managed a team of over 60 people and was responsible for the production plans and multi-million dollar budgets of all the films we delivered every year (up to 12 movies).
I normally arrived at the office by 8:30–9:00 am, and my day was busy from the minute I set foot in there until I left. I had my day fully planned with meetings with my team and boss, as well as time to review plans and budgets.
Can you share a bit more about your online business and how it makes money?
My online business is a blog called Gathering Dreams, where I share my passion for financial freedom, healthy eating, and travel.
I started my blog in November 2017 to inspire others to find a more intentional way of living, and to be able to actually do what you love.
I'm also not going to lie: I wanted to monetize my blog.
I gave myself a year to start making $1,000 a month but to my surprise, I managed to make over $3,800 after only 3 months.
I couldn't believe it! Blogging worked and it was possible to make real money.
After about 18 months, I transformed Gathering Dreams into a six-figure online business.
How does your blog make money?
It makes money using a combination of affiliate marketing (around 65% of my revenue) and advertising (35%).
When you first started blogging, did you go full-time right away or did it start out as a side hustle?
I was still working when I started my blog, but I wanted a side project I could work on when I reached financial freedom to supplement my income.
I only decided to go full-time in October 2019, which is when I left my job. But even before then, when my blog was a side hustle, I took it as seriously as my job. I worked on it in every spare moment (evenings and weekends). I spent my commute listening to podcasts to learn as much as possible, and I bought courses to get to the point I wanted to reach.
I strongly believe you need to invest in yourself and your business if you want to make money. Yes—you can 100% get there with free resources, but it will take you much longer to see the same results.
Free resources on how to blog are great and can be incredibly helpful when you're starting, but it's only by investing in more specific training that you can get to the next level much faster.
How long did it take before you started seeing revenue with your blog?
Well, I made $3.98 at the end of my first month. Does that count?
I used Adsense because I wanted to see if you could make real money.
And although it wasn't much, it helped me to see the real potential in blogging. (I know some bloggers say to not bother with AdSense and wait for a better advertising network like Mediavine.)
What are the best and worst parts of blogging for a living?
The best part is also the worst part: you are your own boss and you can do whatever you like, whenever you like, and from wherever you like.
This is what I love about blogging. It gives me the freedom to stop working and go for a walk in the park when the sun comes out. Or to meet friends for lunch whenever I fancy without having to rush back to the office. Plus, I can simply pack my laptop and work from anywhere in the world.
But this can be an issue if you're not able to focus and are not organized with your time. You can spend hours scrolling through Facebook groups only to realize you haven't done anything for the day. It can get lonely as well—which is why I always get dressed in the morning and get out to see real people a few times a week. You need to be mindful about not losing connections so that you don't become that lonely blogger wearing sweatpants all day!
Do you have any advice for those who want to create a blog and monetize it?
Where to start? There are so many things I could say!
First of all, only blog about something you're really passionate about. You'll never be able to keep going and work hard (because blogging is hard work) if you don't love what you do.
I know other people share a different opinion on this, but that's my idea of blogging: it needs to fulfill you.
Secondly, you also need to create popular content in your chosen niche, but use your unique voice to bring the message to your readers. No one wants to read copycat blogs. By copying what other successful bloggers do, you might have some initial success, but it's not a sustainable business.
And lastly, always think about helping people. If you add affiliate links, be intentional. Every time you add one link, think: if I was reading this, would it actually help me if I clicked on this link?
Or are you just adding a link for the sake of it?
You're not going to make money if all you're trying to do is to help yourself make money. Think about your ideal reader and write everything with the idea of helping them in mind. If you do that, the money will follow.
And on a more practical level: Tackle one source of traffic at the time.
If you're just starting out, blogging can be overwhelming. I decided to learn Pinterest first, then after 6–8 months, I moved on to search engine optimization (SEO). It's impossible and not very practical to do a bit of everything at the beginning.
Focus is essential and promoting your posts is crucial to your success. There's no point in writing something amazing if no one is going to read it—which is why I focus 20% of my time on creating content and 80% of my time promoting it.
And remember, if things are not working out and you aren't making any money, don't just feel sorry for yourself and quit! You managed to do the hardest thing by getting started in the first place.
Giving up isn't an option.
Analyze what you could be doing wrong by looking at successful bloggers.
What are they doing that you aren't?
Do they write better articles? Learn about copywriting.
Do they take better pictures? Learn how to do so yourself or buy great stock photos.
No one's going to just hand you over money easily. You need to put in the hard work but if you stick with it, the rewards can be incredible.
---
You can learn more about Sara and how to pursue financial freedom on her blog, Gathering Dreams.