Considering Smile Direct Club's invisible aligners? Here's a complete breakdown of what to expect.
If you've ever felt unsatisfied with having crooked teeth, you may have heard about Smile Direct Club (SDC), a teeth-straightening solution that uses 3D-printed clear aligners. You may have also wondered, "Is Smile Direct Club worth it?"
Based on my own experience, yes, it is. But that doesn't mean it's for everyone. 
Below is my review of Smile Direct Club's clear aligners, but before I dive in, I want to make it clear that I'm not a dental or orthodontic professional. Just an average person with insecurities—including insecurities about my teeth—and who wanted to do something about them.
I began my six-month Smile Direct Club treatment plan in May 2019 and completed it in November 2019, after which I had two months of refinements from January through February 2020. Since completing my original treatment and refinement plans, I've been using Smile Direct Club's retainers. 
Below is an overview of what exactly Smile Direct Club is and what kind of experience I had using its invisible aligners.
Quick Links
What is Smile Direct Club?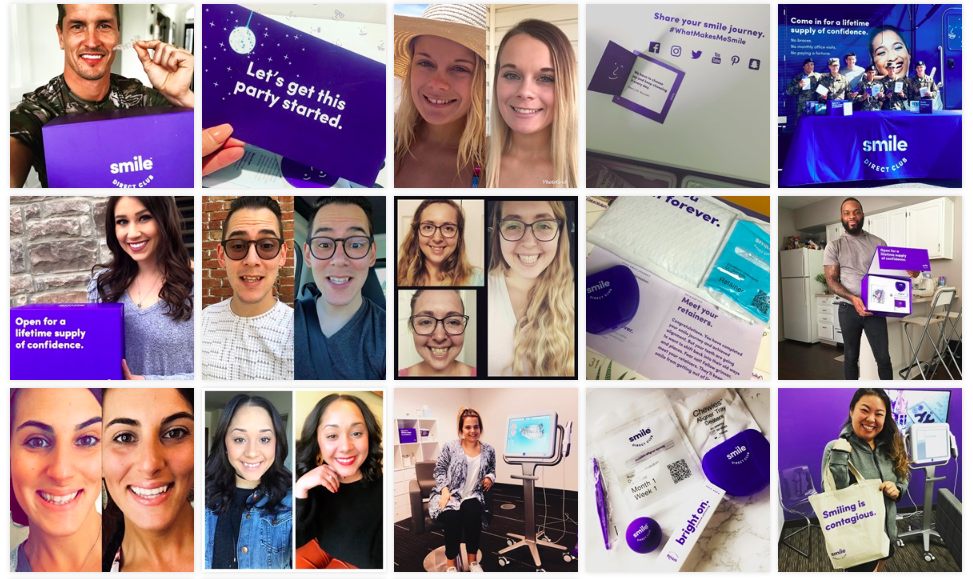 Smile Direct Club is a teledentistry company that was founded in 2014. It offers an affordable teeth-straightening alternative to braces and standard aligners through a largely virtual experience. Customers can order an impression kit to create a mold of their teeth at home, which is then sent to Smile Direct Club for evaluation by licensed dentists and orthodontists. 
Brick-and-mortar "Smile Shops" also exist for customers who'd rather get a 3D image of their teeth taken by a Smile Direct Club employee. While this gives off the impression that Smile Direct Club might be like any other traditional orthodontic service with in-person appointments, here's the kicker: there are no regular monthly visits to the orthodontist. Not even a regular call or consultation.
Instead, if approved for Smile Direct Club's aligners, your custom invisible trays will be delivered to your doorstep within a few weeks of completing the 3D smile scan or submitting an impression kit. To be clear, that's all of your trays—each set individually labeled and packaged.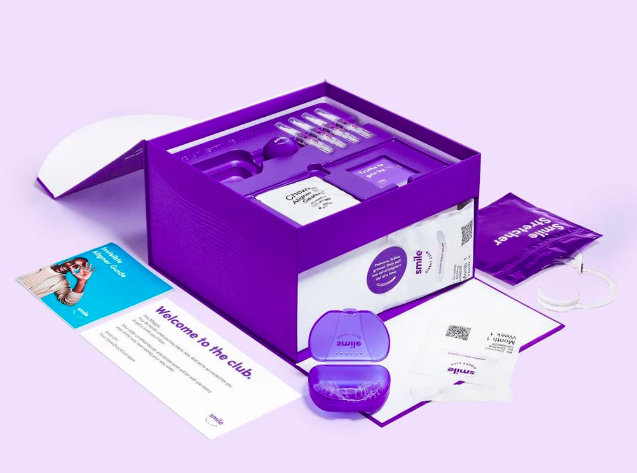 From there, it's on you to follow Smile Direct Club's instructions on wearing, cleaning, and switching the trays according to a prescribed schedule.
How much does Smile Direct Club cost?
All things considered, SDC is very affordably priced. For anyone who wants an "invisible" teeth-straightening solution, it's certainly much more budget-friendly than Invisalign.
There are two payment options:
A one-time payment of $2,050
Monthly payments of $89/month for 26 months

This also involves a $250 deposit, so the grand total here is $2,564 (about 25% more than the one-time payment option).
Something worth noting: Insurance may cover a portion of your aligners, so be sure to check with your provider first. SDC also accepts HSA, FSA, and CareCredit.
When I first ordered SDC aligners, I chose the one-time payment option. This was in April 2019, and the aligners cost $1,850, meaning the price has increased by about 10.8% since then.
Criticism and Controversy
A cheaper and seemingly just as effective alternative to Invisalign? Sounds awesome. But before you invest in SDC's aligners, you should know that Smile Direct Club has received its fair share of criticism from dental/orthodontic professionals and customers alike.
Orthodontists point out that teeth straightening isn't anything to be taken lightly, and that as a complex medical procedure, it requires professional, in-person supervision. To this, Smile Direct Club might argue that there's an obvious conflict of interest. Moreover, clearly some dentists and orthodontists are onboard, as the company hires them to review patient cases.
From the consumer side, there's no shortage of customer complaints on Smile Direct Club's Better Business Bureau profile. One reviewer from December 2020 wrote:
"Treatment did not work and now I have jaw pain. I have requested a refund from SmileDirectClub numerous times, and they have refused."
This complaint has been substantiated by many others. In fact, in January 2020, the New York Times disturbingly reported that Smile Direct Club used non-disclosure agreements to prevent dissatisfied customers from sharing their negative experience. Customers were asked to sign these agreements in order to receive a refund.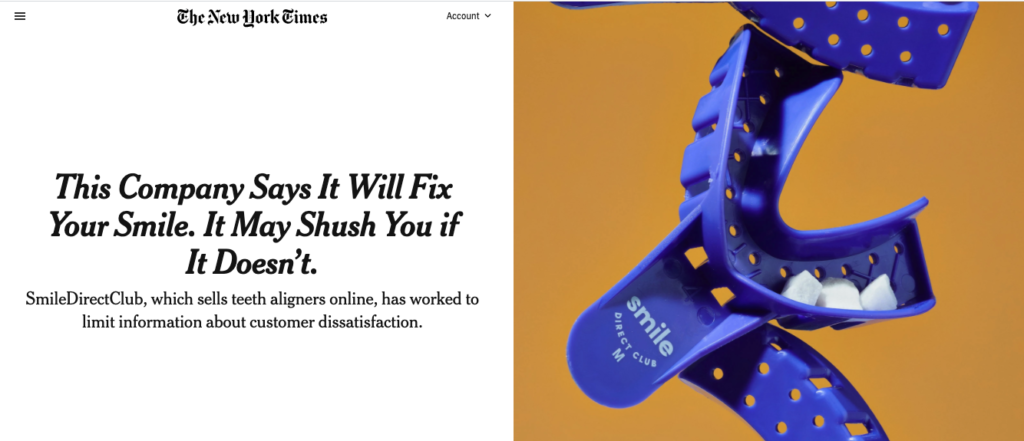 This article came out while I was already midway through my two-month refinement plan. Had I come across it earlier, before deciding on Smile Direct Club, I'm sure I would have gone toward the Invisalign route instead. With that in mind, I feel fortunate and grateful to have gone through my Smile Direct Club treatment plan without any major concerns. 
Who should use Smile Direct Club?
Smile Direct Club requires that patients are at minimum, 12 years old and have all permanent teeth present. Its website offers a quick Smile Assessment and notes that it's ideal for "minor to moderate teeth correction."
That said, not everyone is a good candidate for Smile Direct Club. Based on my own experience, Smile Direct Club is worth it if:
You're an ideal candidate, with minor to moderate issues.
You want a better-looking smile, but aren't expecting perfection with your teeth.
You have the motivation and diligence to follow Smile Direct Club's best practices for wearing and cleaning your aligners.
Again, I am not a dental or orthodontic professional. Regardless of how crooked or misaligned your teeth are, you should consult your dentist or orthodontist for their professional opinion. 
My Experience Using Smile Direct Club
Before Smile Direct Club
Before getting Smile Direct Club aligners, I was insecure about my teeth. (Big shoutout to the U.S. for establishing this weird beauty standard.) I'd avoid smiling in pictures at a certain angle and even cover my mouth when laughing out loud. 
Unfortunately, getting braces doesn't come cheaply. When I was in elementary school, I actually had braces on my upper four front teeth for a short period. Getting only four teeth straightened was no doubt because getting the complete mouthful would have cost significantly more than my parents could afford.
I heard about Invisalign later on, and a dentist also suggested it in my early twenties. But after some Googling, the sticker price was more than I wanted, especially with student loans to consider. 
So I kind of forgot about fixing my teeth for a while. I was still self-conscious about them, but at least I could dodge this insecurity by smiling a certain way and covering my mouth at times.
What a way to live, right?
I don't remember how I first found out about Smile Direct Club, but it took a while before I jumped the gun and booked a scan. I was skeptical because I didn't see as many reviews as I'd liked, but later on, when I received a promo for a free smile scan, I figured, "Why not?"
The Smile Scan Experience & Treatment Plan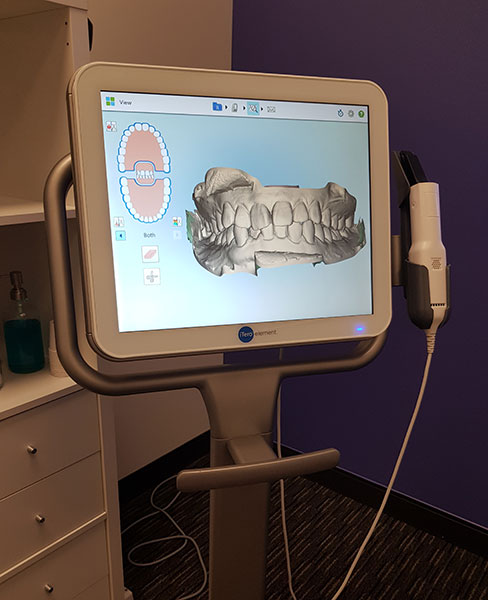 I booked an in-person scan because I didn't want to deal with potential user errors from making my own impressions. (Kudos to those who have done so successfully.)
The staff members at my local Smile Direct Club location were very nice and helpful. It also reassured me to discover that the one doing my scan was a licensed dental assistant and was also using Smile Direct Club aligners. 
If you feel hesitant about getting Smile Direct Club's aligners because you're unsure of the staff's professional qualifications, I encourage you to at least ask about this. I'm not sure if all team members who perform the scans are required to be certified or licensed dental professionals, but knowing that mine had this background was comforting. Not to mention, the fact that she was also using the aligners!
Not long after the scan, I checked my Smile Direct Club account online and saw the details of my treatment plan. Here's how it looked:
Total Cost: $1,850
Number of Aligners: 19
Length: 24 weeks (about 6 months, from May through November 2019)
The website even showed the results of my scan, with a 3D projection of how my smile would look at the end of my treatment. 

It's a handy interactive tool—and besides being fun to play with, you could theoretically also use it to get a second opinion from any friends in dentistry or orthodontics.
Less than three weeks later, my aligners shipped, and after getting home from a business trip, I started wearing them.
Wearing Aligners
In general, wearing the Smile Direct Club's aligners went pretty smoothly. 
I'd seen on the Smile Direct Club subreddit recommendations to use Tylenol to handle the initial pain of wearing aligners, but I thankfully never felt the need to. The only issues I ran into were:
An occasional tray that had a pointy corner or sharp edge, which I then used scissors to pare down. This happened for my week 5 and week 19 aligners.
The inconvenience of having to take out the aligners and clean them while traveling and going out with friends. Having aligners made me very deliberate about when I'd eat or even drink something other than water.
The second is a given, of course, and couldn't be helped. However, Smile Direct Club now offers nighttime-only aligners, which require only 10 hours of continuous wear as opposed to 22 hours. This option reduces the inconvenience of wearing aligners during the day but the tradeoff is a longer treatment plan overall.
Outcome
Here's a look at my smile progress over the course of my 24-week plan.

Though the aligners were annoying to take care of, it was satisfying to take progress photos and see my teeth become straighter over time. I smile and laugh now without the insecurity I once felt. 
Looking back at the price point, I'm amazed—it's as if you could put a price on confidence. For me, that was less than $2,000.
However, while I love my smile now, it isn't 100% perfect, as my reevaluation scan revealed after finishing my initial treatment plan. One of my lower teeth had the slightest gap between it and the tooth next to it, which is why I opted for a two-month refinement plan.
That sounds like a hassle, but considering the fact I got these initial results from six months of aligners and that the refinements were included at no extra cost, I found it acceptable. (It would be another story if I were getting charged an extra thousand dollars for the refinements, though.) This was a far more cost-effective teeth-straightening solution than Invisalign or braces in the long run, saving me both time and money.
Smile Direct Club's Customer Service
From my own experience, here's what you can expect from Smile Direct Club's customer service:
In-person – the best level of service. Based on my two in-person visits (initial scan and refinement evaluation), the staff members at SDC's Smile Shops are generally friendly and helpful.
Phone – good service. The support team fielding calls is generally nice and responsive to concerns. At times, however, I've found difficulty hearing the phone operator because of noise in their background. One has also struggled to apply a promotional offer (related to SDC's retainers) that I qualified for.
Email – below average service. Although quick to respond, Smile Direct Club's Customer Care Specialists come across as scattered and inconsistent. When I first reached out about getting a reevaluation, I had multiple points of contact spread over separate emails instead of one continuous email thread. Why was there even a back-and-forth in the first place? The team's generic template emails referred to nonexistent email attachments; I had to reply twice to get all of the information I needed. On another occasion, one of my emails was ignored altogether, along with its follow-up.
Live chat – terrible/the worst service. I used Smile Direct Club's live chat feature to ask about an order for new retainers that ultimately never went through. Over the course of the chat, the operator stopped responding and I suddenly found I could not log into my SDC account. When I tried to reset my password using the same email address I've always used for SDC, I received an alert that no such account existed! It was as if the live chat operator figured deleting my account was the easiest way to resolve my issue. Fortunately, through email, the support team reinstated my account. I wish I had captured screenshots of this experience—it was baffling how terrible this customer service experience was.
Simply put, the quality of Smile Direct Club's service ranges widely across its support channels, with exceptionally bad service online. I recommend making a list of questions and asking them upfront if you visit a Smile Shop; otherwise, stick to the phone to avoid support headaches.
Is Smile Direct Club Worth It?
In the end, yes, I felt Smile Direct Club's aligners were worth it. I was ultimately blown away by how quickly I saw results—and for such an affordable cost. 
However, that said, in light of the controversy surrounding Smile Direct Club, I feel strongly that usage of its aligners requires a professional second opinion before proceeding. 
Additionally, although SDC offers a hefty discount compared to Invisalign, consider peace of mind. If the lack of hands-on orthodontic supervision bothers you, or you anticipate you'll want more helpful support along the way, go with a more reputable and established service.