The cost of an Amazon Prime membership has increased more than once in the last few years—so is it still worth becoming a member?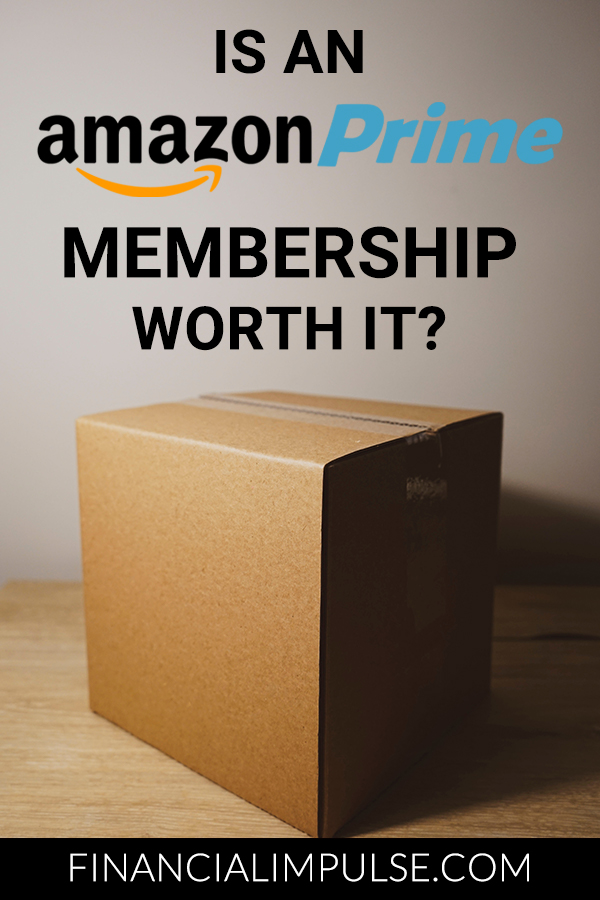 Few brands have made waves like Amazon has in the last few decades. Founded in 1994 by Jeff Bezos, the tech company originally started out as an online book marketplace. Now, with more than 95 million Prime members in the U.S. alone, it's evolved into a global ecommerce behemoth.
While regular accounts are available, Amazon is famously known for its Prime membership, the perks of which have expanded over the years. And as the service has grown, Amazon has also made changes to its member pricing. In 2014, an annual Prime membership cost $79—but since then, this fee has increased twice. As this number grows, some might be wondering: is an Amazon Prime membership worth it?
We'll look at the cost and benefits below to see who gets the most out of an Amazon Prime membership.
Table of Contents
The Cost of an Amazon Prime Membership
As of May 2018, the annual fee for an Amazon Prime membership is $119. The monthly rate is $12.99, or $155.88 over a whole year.
For college students with a qualifying ".edu" email address, a Prime Student membership is available for a yearly fee of $59, or alternatively, a monthly fee of $6.49 ($77.88 over a whole year). New student members are also eligible for a free six-month trial.
How many users can one Prime membership have?
Like many other subscription products, Amazon Prime allows members to invite additional users by setting up Amazon Household. One household can have up to 10 members:
Two adults (ages 18 and over)
Four teen profiles (for ages 13 through 17)
Four child profiles (for ages 12 and under)
The different age designations—adult, teen, and child—come with varying restrictions. For instance, child profiles cannot shop on Amazon.
Prime Benefits
Fast shipping with no minimum spend
Free shipping in 48 hours or less without any minimum spend makes up the backbone of Amazon Prime. In fact, in some zip codes, members may even be eligible for two-hour delivery.
Coupled with Amazon's wide availability of goods, this shipping speed means incredible convenience—especially for those with tight schedules. One anonymous Prime member shares, "My husband and I order nearly everything online. We both work remotely and except for groceries, we never go to a store. We have a Target within walking distance and go in maybe once or twice a year—otherwise, we get everything on Prime, delivered to our doorstep."
Amazon Prime's speedy shipping is a solution for getting everything you need with minimal effort. In this way, it's perfect for:
those who work long or odd hours, and thus do not have the time to physically visit stores
shoppers without access to transportation or a variety of stores
people who dislike shopping in person
Prime Video
For television and movie fans, Amazon Prime Video alone may be worth justifying your Prime membership even if you don't take advantage of Amazon's other benefits. The annual fee breaks down into just under $10 per month, and is comparable to other major streaming services like Netflix ($9/month for its most basic plan).
Prime Video's content includes major theatrically released films as well as original movies and TV shows like "Modern Love" and Tom Clancy's "Jack Ryan." You can also rent or buy titles.
One free borrowed ebook every month
Bookworms will rejoice at this lesser known Prime benefit: one free borrowed ebook every month through the Kindle Owner's Lending Library. This library contains over hundreds of thousands of titles, including popular ones like The Hunger Games trilogy and the Harry Potter series.
However, only Prime members that own a Kindle, Fire tablet, or Fire phone can take advantage of this benefit. Members cannot borrow books for free using the Kindle app or the Amazon website.
Whole Foods discount
Amazon acquired Whole Foods in August 2017—meaning perks for its Prime members who shop there. In fact, as of June 2018, Prime members can get an extra 10% off of existing sales items (marked with yellow signs). They also have access to Prime-exclusive deals (marked with blue signs).
To take advantage of these savings, Prime members must download the Whole Foods Market mobile app and scan their Prime Code when checking out.
Amazon Rewards credit cards
Amazon offers two credit cards through Chase bank: the Amazon Prime Rewards Visa® Signature Card & Amazon Rewards Visa® Signature Card.
Don't be fooled—though their names are very similar, their rewards differ somewhat in terms of how many points can be earned on various purchases.
| | | |
| --- | --- | --- |
| | Amazon Prime Rewards | Amazon Rewards |
| Annual Fee | None—but requires an Amazon Prime membership | None |
| Amazon.com & Whole Foods Market Cash Back | 5% | 3% |
| Restaurants, Gas Stations, Drug Stores | 2% | 2% |
| All Other Purchases | 1% | 1% |
Points can be redeemed on Amazon or through Chase, with every 100 points equal to $1.
If you shop frequently at Amazon, then the Prime Store card is an easy way to earn decent cash back year-round (as opposed to cards with rotating bonus categories). Alternatively, the Amazon Rewards card also makes a great everyday card, but is better suited for more moderate online shoppers.
Note that these two credit cards are separate from the Amazon Store Card—a 5% cash back card that can only be used on Amazon.com.
Other Benefits
Being an Amazon Prime member also comes with several other perks, including:
Prime Day deals – Prime Day is Amazon's very own holiday that takes place once a year, with exclusive shopping deals that are only available to Prime members. It takes place in mid-July and typically lasts for 36 to 48 hours.
Subscribe and Save – Amazon's Subscribe and Save service is its recurring delivery option—perfect for any household items you use and replenish regularly (e.g., laundry detergent, toothpaste, dog food). Just set the quantity you need of an item and how often you want it delivered. Customers whose subscriptions include at least five items per month are able to score up to a 15% discount on their purchases. Additionally, Prime members with five or more subscription items may be eligible for a 20% discount on certain products, like baby food and diapers, courtesy of Amazon Family.
Photo and video storage – Amazon Photos provides users with unlimited photo storage and 5 GB's worth of video storage for up to five other people.
Prime Pantry – If you're not much of a Whole Foods shopper, Amazon still has you covered on the grocery side with Prime Pantry. Items eligible for this service include household staples like snacks, beverages, condiments, cleaning supplies, and health and beauty products. Using Prime Pantry, shoppers can fill up a 45-pound box with goods that will ship together—and separately from non-Pantry orders. The more items you buy, the bigger discount you can potentially earn; for instance, 5 Pantry items can get you 5% off while 10 Pantry items means a 10% discount. Additionally, Prime members get free shipping on Pantry orders over $35.
Additional Considerations
Of course, Amazon does not come without its fair share of criticism. Among them include allegations of monopolistic behavior, unsafe working conditions, and poor treatment of its employees. These unfair labor conditions have pushed Amazon employees to go on strike.
In addition to questionable business practices, Amazon's service comes with an environmental cost. One- or two-day shipping, though convenient, can mean excessive and inefficient packaging as well as more delivery transportation on the road. The end result? More congestion, carbon emissions, and wasted materials.
For conscientious consumers, these concerns may outweigh Amazon's convenience. As one anonymous shopper says, getting a Prime membership ultimately "depends on what you think of the values and ethics of Amazon, the availability of products at reasonable prices in your area, and your personal mobility, among other things. If you disagree with their morals, then no discount is probably worth it, barring other reasons."
Conclusion: Is Amazon Prime worth it?
With so many benefits, the annual fee of $119 for an Amazon Prime membership (or less, if you're a student) acts as a one-stop shop for getting groceries, books, entertainment, clothing—virtually any item you might want or need in your day-to-day life.
However, if you're not sure if Prime is for you, consider the following.
Take a look at your order history on Amazon. How many orders did you place in the last six months? Could these purchases have also been made locally? Does your schedule prevent you from easily making these purchases?
How often do you watch content on Amazon Prime video?
Do you regularly shop at Whole Foods?
Unfortunately, like many other retail businesses, shopping through Amazon Prime also comes with some unpleasant ethical baggage. If you find Amazon's business practices problematic, stick to your local stores. You may face a trade-off in convenience, but your conscience will be more at ease.